Fun is important – but so is food!
We want to inspire young people with healthy activity in the outdoors and encourage them to eat well balanced meals. With this in mind we provide a range of dishes that are fresh, tasty and nutritious while being attractive to children's palettes.
We provide three meals every day – always including a vegetarian option – with generous portions of fruit, vegetables and salad, and plenty of carbohydrate for energy.
If any members of your group have specific dietary needs relating to medical or religious requirements, for example, or whether it's simply a matter of being a fussy eater, please let us know beforehand and we will make every possible effort to meet their needs.
It is a matter of pride and principle that no child leaves a PGL dining room hungry!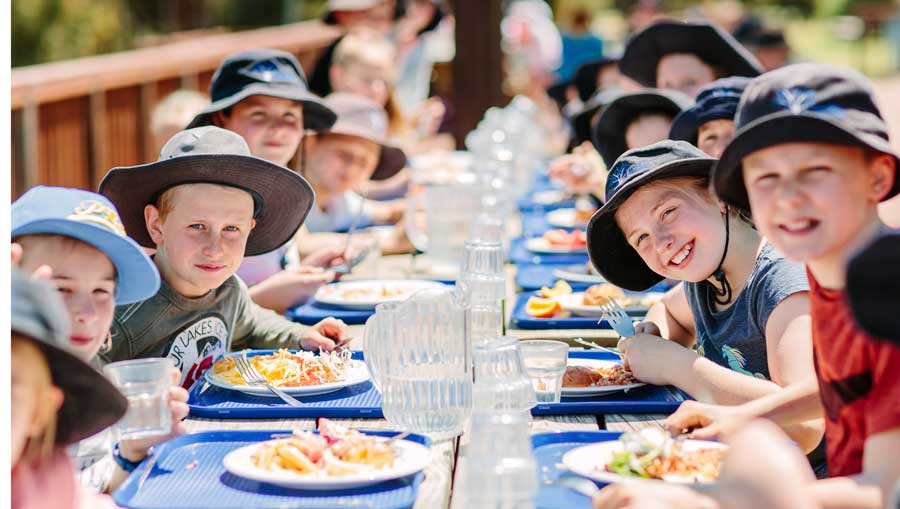 ---